Middle Level Choir
Clinician
2023-24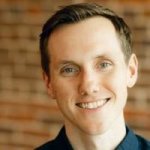 Bryan Stenson
Born and raised in Tokyo, Japan, Bryan Hiroto Stenson attended and graduated from St. Mary's International School in Tokyo, where his parents still teach music and choir. He received his Bachelor of Music in Vocal Performance from Pacific Lutheran University in Tacoma, WA and received his Master of Music in Choral Conducting from Butler University in Indianapolis, IN. He was employed as a choir teacher in Arlington County, VA before winning an audition to sing as a Tenor Vocalist with U.S. Army Voices in the U.S. Army Band "Pershing's Own." There he served six years singing for global leaders, military officials, nationally televised sporting events, and the general public.

While in the Army, he completed his Doctorate of Musical Arts in Choral Conducting at George Mason University where he also taught courses in Music Theory and Music Appreciation. His doctoral research focuses on choral settings of Japanese folk songs by composer, Ko Matsushita.

Dr. Stenson has worked with a variety of ages and abilities, ranging from elementary singers to adults. Past organizations include the Indianapolis Symphonic Choir, Gunston Middle School, the Bel Canto Choir of the Children's Chorus of Washington, the Chamber Chorale of Fredericksburg, and Christ United Methodist Church in Plano, TX, where he served as the Associate Director of Music for Children and Youth. Throughout his career he has also maintained a private voice studio with students participating in programs such as the Washington National Opera Institute, Virginia Governor's School, and the CS Vocal Competition. Dr. Stenson joined the faculty of Columbia College in 2022 and currently serves as Assistant Professor of Music.